It has been an extremely good week for Michel Troisgros.  He has just been named the world's best chef in the annual top 100 ranking. In case you didn't know Michel has more than an average amount of pressure and expectation weighing down on his shoulders.
The Troisgros Culinary Dynasty
Michel is the third generation Troisgros to helm the family business and the family businesses is no compromise three Michelin starred dining.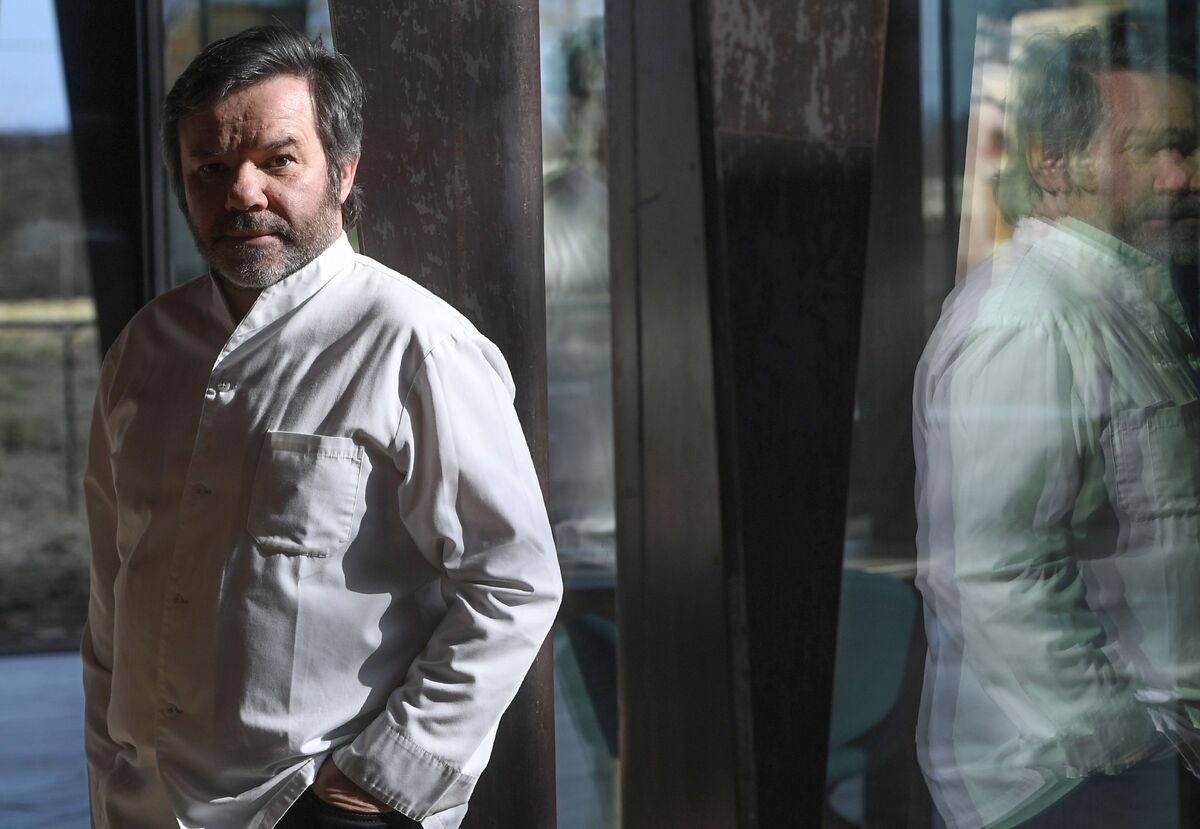 If you have any difficulty imagining the levels of pressure, which come along with this burden of expectation you only need ask 
Pressure! What pressure?
Sébastien Bras what it has been like for him following in his father's footsteps at the three Michelin star Le Suquet in Laguiole. Bras  is no lightweight, he has kept his restaurant's three Michelin stars for a decade.  And yet the pressure of expectation weighed so heavily on this chef's shoulders, so much so that he has asked to be relieved of his three stars by Michelin.
Not so Michel Troisgros a chef who wears the burden of being the third generation heir to a culinary dynasty with an indifference so dismissive it makes Marcus Aurelius look like a worrier.
A chef on a culinary royal tour
Then again any chef whose culinary apprenticeship, and backstory, takes in spells at Alain Chapel in Mionnay, Frédy Girardet in Crissier, Taillevent in Paris, Michel Guérard in Eugénie-les-Bains, Comme chez Soi in Brussels, Chez Panisse in Berkeley and The Connaught (hotel) in London, is probably is not going to be found wanting in the self-confidence department.
The family modernist
In any event this combination of attitude and experience has been paying off for chef Troisgros since he took sole charge of the family business in 1996.  While sitting back and relying on the old classics might have proved a temptation, to a lesser chef, Michel instead took an axe to the old menu, purging it even of modern classics like such as the signature Salmon Escalope With Sorrel.
It's always a pleasure to see bravery rewarded and in the case of Michel Troisgros it has been rewarded again this week, as he finds himself siting at the pinnacle of the international chef top 100 ranking.
Bloomberg reports:
Number of French chefs included in top 100 increases to 41

List shows dynamism of French cooking, Le Chef magazine says
France's Michel Troisgros, whose Maison Troisgros runs three restaurants northwest of Lyon, was voted the world's top chef in a show of hands by colleagues organized by professional magazine Le Chef and unveiled Sunday.

Troisgros beat out Yannick Alleno of

Alleno Paris

at the Pavillon Ledoyen and Joan Roca of

El Celler de Can Roca

in the 2018 ranking, based on a survey of the 582 chefs across the world who hold two or three stars in the Michelin Guide.

The chefs were asked to name, anonymously, five of their international colleagues who they feel best hold high the values of the profession, create great cooking and whose restaurants are must-visit places. Troisgros succeeds French chef Alain Passard, who made the top of the 2017 ranking.

The ranking included 41 French chefs in the top 100, up from 31 in the 2015 ranking, "which proves the dynamism of French cooking," according to a statement from Le Chef.

Japan and Spain trailed France in the list…
Image & Story Rights…READ MORE https://www.bloomberg.com/news/articles/2017-11-26/michel-troisgros-named-world-s-top-chef-by-colleagues