Chef Jobs from  TOPCHEFS Careers and Recruitment
Select Chefs Jobs for Selective Chefs and Clients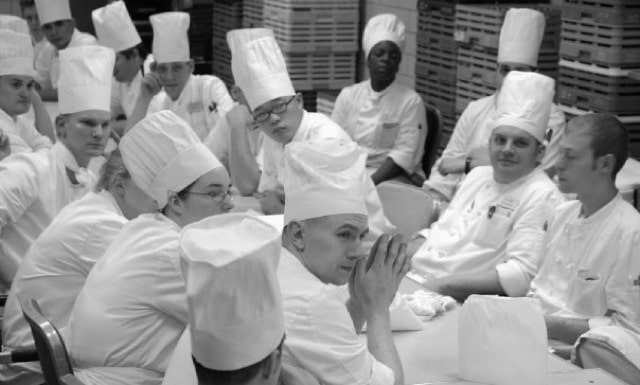 Quinn O'Brien Hospitality Ltd
Published: January 7, 2018
Description
We are looking to add a driven and creative sous chef to join our kitchen team at our Smokehouse restaurant in Sligo. In this role, you will work directly under chef/owner and will have a large amount of responsibility in our kitchen, including managing all other kitchen staff and ensuring all prepared food meets quality standards.
Sous Chef Duties and Responsibilities
Manage kitchen staff, including providing necessary direction and training
Assist with the preparation and design of food and drink menus
Make sure that all plates that leave the kitchen meet taste and design standards
Ensure that the kitchen operates efficiently, effectively, and professionally, in accordance with our high quality standards
Take control to quickly resolve any issues or problems that arise in the kitchen
Maintain kitchen inventory and order supplies
Sous Chef Requirements and Qualifications
Knowledge of food preparation and Haccp
Ability to effectively manage, direct, and lead a large team
Strong communication abilities, with employees, vendors, and customers
Problem solving capabilities and willingness to thrive in a fast-paced and sometimes high-pressure environment
Collaborative attitude with an emphasis on excellent customer service
Time management strengths with the ability to multi-task
2+ years of experience as a sous chef
Solid understanding of cooking methods, ingredients, kitchen equipment, and related processes
Proven track record of effectively leading and managing others
Familiarity with best practices in the industry
Don't See The Right Chef Job For You?
We don't advertise every 
Chef Job
 we're working on because we often have the right chef on our Chef Database already and so advertising the Chef Job here on our own Jobs Board, or elsewhere, is both unnecessary duplicates our work. That's why we encourage you to use the button below to upload your Chef CV, or Resume, so that you're on our database; that makes it easier for us to find and contact you when the right chef job does arrive on our desk.
To learn more about TOPCHEFS and to obtain full and up-todate information on the wide choice of jobs we have on offer call us on (01) 633 4053. In the business of managing your career, it's the only number you'll ever need.