Chef Jobs from  TOPCHEFS Careers and Recruitment
Select Chefs Jobs for Selective Chefs and Clients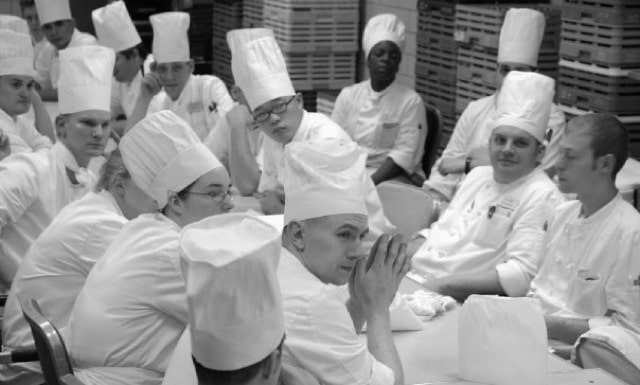 Destination Fine Dining Hotel
Published: January 5, 2018
Description
Sous Chef positions at properties exclusive as this one do not become available very often and when they do they fill very quickly. So if this position sounds like you then you are very much encouraged to apply, with curriculum vitae, straightaway.
This is an exclusive hotel in an area of outstanding natural beauty, it has got exceptional public rooms and luxurious bedrooms. And yet the main reason people come here is to dine. If you get to talk to us about this job you will understand why they would too.
The food here is a rolling success story and chefs who work here, apart from gaining great experience, enjoyable experience, very often go on to even greater success elsewhere. You could say this is a Boot Camp of culinary excellence and if you did you would not be wrong.
You know it will be great if you came to us already having some Michelin Star experience but we do not want to overlook talented and ambitious chefs who have not yet worked at this level. So if you were there, or thereabouts, and would like to do great things in the kitchen, in a great kitchen, you should get in touch and tell us about yourself right now.  Get 2018 off to a flyer and get in touch.
Don't See The Right Chef Job For You?
We don't advertise every 
Chef Job
 we're working on because we often have the right chef on our Chef Database already and so advertising the Chef Job here on our own Jobs Board, or elsewhere, is both unnecessary duplicates our work. That's why we encourage you to use the button below to upload your Chef CV, or Resume, so that you're on our database; that makes it easier for us to find and contact you when the right chef job does arrive on our desk.
To learn more about TOPCHEFS and to obtain full and up-todate information on the wide choice of jobs we have on offer call us on (01) 633 4053. In the business of managing your career, it's the only number you'll ever need.