Chef Jobs from  TOPCHEFS Careers and Recruitment
Select Chefs Jobs for Selective Chefs and Clients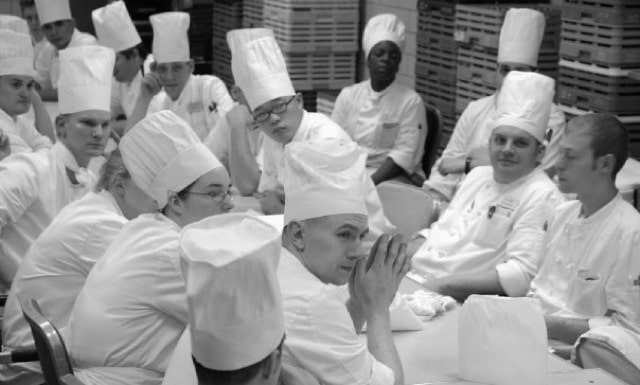 the Farmer in the Hive
Published: August 6, 2017
Description
I own a boutique food truck and catering company in Denver Colorado.   My business has exploded and I need a Sous Chef to run my kitchen and chefs.   I need an experienced Sous Chef that can navigate the waters of managing millennials better than I!  I am growing a brand and as the Owner&Chef I can't be in the kitchen as much as I would like so my new Sous Chef has to be organized, able to communicate effectively, mature, able to handle a lot of responsibility/multi-tasking, inventory control, ensure food safety controls, food prep, need to be on the truck during large events and weddings, preparing prep lists for truck events, private chef events and catering events.   Must be respectful and professional, must be responsible and dependable, on time, have your own transportation but most important...you must have passion.   We are having fun, building a brand, serving amazing food, working hard and living happy.   I am building a team.   I want commitment.   I need mature experienced Chefs helping me build this business.  I need you to be able to teach my other Chefs how to properly cook bison, elk and other game meats.   I need to know that all meals coming off the truck are plated impeccably because the truck draws in the big corporate catering and weddings.   I own a boutique food truck...fine dining on wheels.   I need to be able to hire you out as a personal chef for private in-house dinner parties and know you are in control, clean and professional.   In short, I need a Rock Star!
Don't See The Right Chef Job For You?
We don't advertise every 
Chef Job
 we're working on because we often have the right chef on our Chef Database already and so advertising the Chef Job here on our own Jobs Board, or elsewhere, is both unnecessary duplicates our work. That's why we encourage you to use the button below to upload your Chef CV, or Resume, so that you're on our database; that makes it easier for us to find and contact you when the right chef job does arrive on our desk.
To learn more about TOPCHEFS and to obtain full and up-todate information on the wide choice of jobs we have on offer call us on (01) 633 4053. In the business of managing your career, it's the only number you'll ever need.