Chef Jobs from  TOPCHEFS Careers and Recruitment
Select Chefs Jobs for Selective Chefs and Clients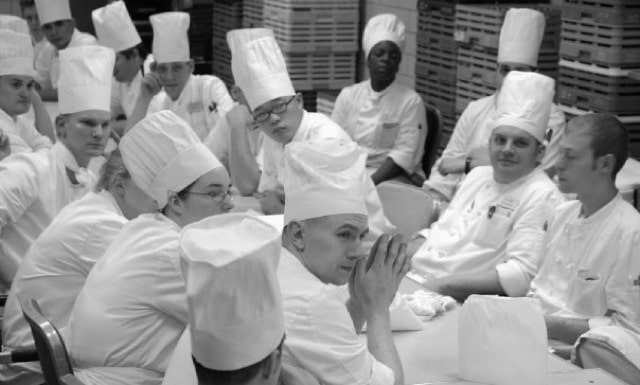 Private Household
Published: March 5, 2018
Description
Please note we are seeking for a Sous Chef candidate to work for a private VIP Household in Doha, Qatar hence wondering if you could assist. The details of the role is as following;
Sous Chef ( Preferably female) with high level of cooking with Michelin star restaurant experience or someone who worked with Michelin Chefs. Someone creative and passionate about the job. With previous restaurant or private household experience. The role reports to Executive Chef and should be responsible to manage a small team that consist of one CDP, one Demi CDP, Commis Chef and a few stewards. The ideal candidate for the role needs to be very creative, enthusiastic, efficient, able to work on his own or with minimum supervision, dedicated and should be able to cope well with the changing demands of the role. Flexibility, Maintaining high quality and high standards with existing systems and procedures, moreover with a positive attitude, willingness to train and develop the team is very essential.
Other details of the role includes the following;
There may be some light travelling abroad at times and internal moments to various locations/properties  in the country in preparation of short notice occasionally.
This is six days working with one day off however flexibility is crucial.
Presentation, communication, patience, cleanliness, tidiness are all very important.
We also need someone who is going to try various dishes and "impress" however selection of food ingredients is key considering the need of family and main principle.
Tax free salary USD 3500 - 4000  per month depending on previous experience, other benefits includes 2 bedroom furnished flat where utilities costs will also be taken care by the employer, a company maintained car with petrol allowance, telephone allowance, 30 days paid vacation with flight ticket every 12 months to home country, medical assistance etc.
preferably Europeans
This position is to start ASAP.
Don't See The Right Chef Job For You?
We don't advertise every 
Chef Job
 we're working on because we often have the right chef on our Chef Database already and so advertising the Chef Job here on our own Jobs Board, or elsewhere, is both unnecessary duplicates our work. That's why we encourage you to use the button below to upload your Chef CV, or Resume, so that you're on our database; that makes it easier for us to find and contact you when the right chef job does arrive on our desk.
To learn more about TOPCHEFS and to obtain full and up-todate information on the wide choice of jobs we have on offer call us on (01) 633 4053. In the business of managing your career, it's the only number you'll ever need.