Chef Jobs from  TOPCHEFS Careers and Recruitment
Select Chefs Jobs for Selective Chefs and Clients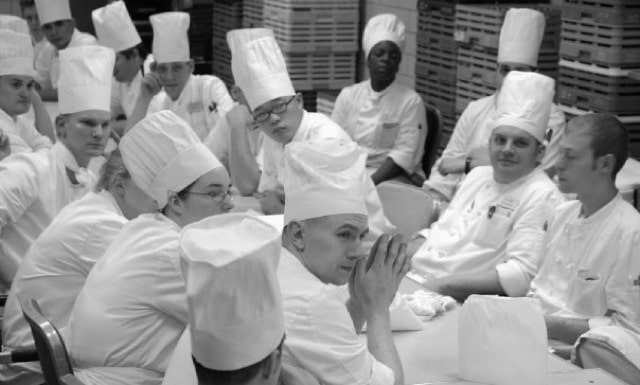 Darwin Escapes
Published: February 9, 2018
Description
Sous Chef required at Hawkchurch Resort & Spa. This is a fantastic opportunity for a key role to join our friendly team at our developed park.
The successful candidate will work alongside the head chef and be responsible for all aspects of kitchen preparation and procedure, portion control and waste management, and will be a proactive chef who will perform consistently in line with the company's high standards.
The ideal candidate will be a proven Sous Chef, or someone with experience looking for the next step in their career, looking for a new challenge and will be looking to actively help lead and motivate a busy but dedicated kitchen team.
This is a permanent, full time position to work variable hours, including evenings, weekends and bank holidays as needed.
This role is ideal for candidates searching for chef jobs within a commutable distance of Axminster
What experience you will need
You will have similar previous experience
What skills you will need
Catering qualifications and level 3 food safety is desirable
Driving licence and ability to drive is advantageous
Strong communication skills
Positive attitude with willingness to learn
What we offer
Darwin Academy job specific training, to include food hygiene, COSHH, health & safety, manual handling, etc
Salary
Accommodation
Uniform
Discount in company restaurants and facilities
Don't See The Right Chef Job For You?
We don't advertise every 
Chef Job
 we're working on because we often have the right chef on our Chef Database already and so advertising the Chef Job here on our own Jobs Board, or elsewhere, is both unnecessary duplicates our work. That's why we encourage you to use the button below to upload your Chef CV, or Resume, so that you're on our database; that makes it easier for us to find and contact you when the right chef job does arrive on our desk.
To learn more about TOPCHEFS and to obtain full and up-todate information on the wide choice of jobs we have on offer call us on (01) 633 4053. In the business of managing your career, it's the only number you'll ever need.