Chef Jobs from  TOPCHEFS Careers and Recruitment
Select Chefs Jobs for Selective Chefs and Clients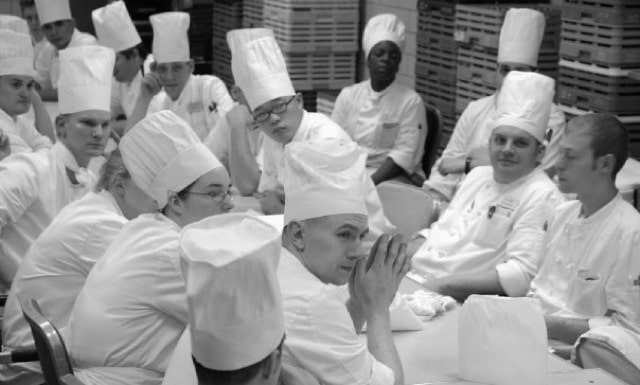 The Arches Hotel
Published: June 9, 2017
Description
The Arches Hotel is a 21 Bedroom, 3 Star Hotel, located just outside of Galway City. We have a busy restaurant, serving our hotel guests, as well as the local and passing trade.
We are currently seeking a talented Senior Chef to join our kitchen team. This fantastic opportunity presents the successful candidate with the next step in their career within a fantastic property.
The ideal candidate will be an ambitious individual who works effectively as part of a team.
You will be enthusiastic about working with fresh ingredients whilst working at a fast pace, producing high quality food. A key component of the role will require the successful candidate to be confident and competent with high volume and to be autonomous in their approach to their duties.
Candidate Requirements:
2+ years relevant experience as a Senior Chef de Partie/ Sous Chef.
Fluent English
Ability to lead a team in the absence of the Head Chef
Ability to work on own initiative and as part of a team.
Key responsibilities will Include:
Producing high quality meals from fresh ingredients.
Assisting the Head Chef in the daily running of the kitchen.
Assisting and delegating duties to the kitchen's Chef de Parties and Commis Chefs when required
There is an excellent package on offer for the right candidate and salary is negotiable depending on experience
Don't See The Right Chef Job For You?
We don't advertise every 
Chef Job
 we're working on because we often have the right chef on our Chef Database already and so advertising the Chef Job here on our own Jobs Board, or elsewhere, is both unnecessary duplicates our work. That's why we encourage you to use the button below to upload your Chef CV, or Resume, so that you're on our database; that makes it easier for us to find and contact you when the right chef job does arrive on our desk.
To learn more about TOPCHEFS and to obtain full and up-todate information on the wide choice of jobs we have on offer call us on (01) 633 4053. In the business of managing your career, it's the only number you'll ever need.