Chef Jobs from  TOPCHEFS Careers and Recruitment
Select Chefs Jobs for Selective Chefs and Clients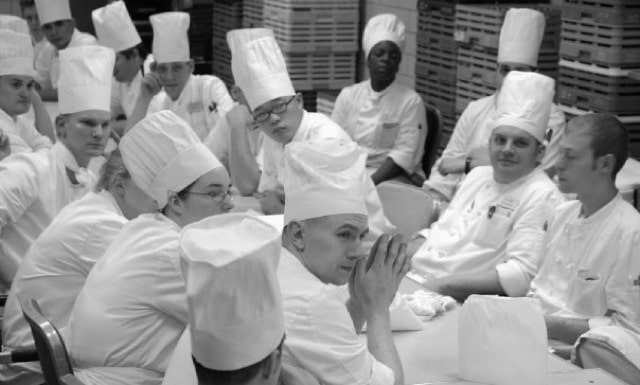 Yosh Hospitality LLC
Published: June 13, 2017
Description
Must be able to spot problems and resolve them quickly and efficiently, maintain a level head, and delegate many kitchen tasks simultaneously.
Maintaining impeccable personal hygiene as well as high work and safety standards in the workplace is incredibly important for all chefs, and the executive chef is expected to set an example for the chefs below him or her. Ensuring that all expected standard and norms of Local Health Authorities(ADFCA), Company Quality Control department are meet while using the principals of HACCP at all times
Ensure that quality culinary dishes are served on schedule and to see that any problems that arise are rectified. As such, the Executive Chef is responsible for approving all prepared food items that leave his or her kitchen.
Modify and create new menus as needed so that they remain effective.
Create a wide variety of new dishes for his or her kitchen. Utilizing own flair and imagination and those of brigade and Colleagues
The executive chef will train and manage kitchen personnel and supervise/coordinate all related culinary activities; estimate food consumption and requisition or purchase food; select and develop recipes; standardize production recipes to ensure consistent quality; establish presentation technique and quality standards; plan menus, ensure proper equipment operation/maintenance; and ensure proper safety and sanitation in kitchen.
Prepare and cook selected items or for select occasions.
Directly supervises kitchen personnel with responsibility for hiring, discipline, performance reviews and recommend rewards, etc. To control wages by use of updated schedules based on anticipated demands of business
In conjunction with the Purchase department arrange for the purchasing of food ensuring that the food and ingredients the kitchen is using is of top quality, and that staff are being mindful of the cost by having good control over food, water and energy waste.
Monitor the food inventory, estimate and plan food consumption and order supplies accordingly.
Maintain comprehensive product knowledge including ingredients, equipment, suppliers, markets and current trends.
Ensure that all areas under supervision, i.e. kitchen, stores, fridges are maintained at the highest level of hygiene and cleanliness to the 7????-star standards.
Be quick on his/her feet and be able to make smart decisions instantly.
Lead by example, keeping stations clean, preparing foods properly, and cooperating with others. He or she should make decisions that get the best out of every situation, and ignore his or her ego if it arises.
To conduct and assist in all inventories whether FF&E, operating, or operational items and keeping records of same
Offer suggestions or creative ideas that can improve upon the kitchen's performance.
Controls food cost at reasonable and agreed level.
Related Jobs
Don't See The Right Chef Job For You?
We don't advertise every 
Chef Job
 we're working on because we often have the right chef on our Chef Database already and so advertising the Chef Job here on our own Jobs Board, or elsewhere, is both unnecessary duplicates our work. That's why we encourage you to use the button below to upload your Chef CV, or Resume, so that you're on our database; that makes it easier for us to find and contact you when the right chef job does arrive on our desk.
To learn more about TOPCHEFS and to obtain full and up-todate information on the wide choice of jobs we have on offer call us on (01) 633 4053. In the business of managing your career, it's the only number you'll ever need.