Chef Jobs from  TOPCHEFS Careers and Recruitment
Select Chefs Jobs for Selective Chefs and Clients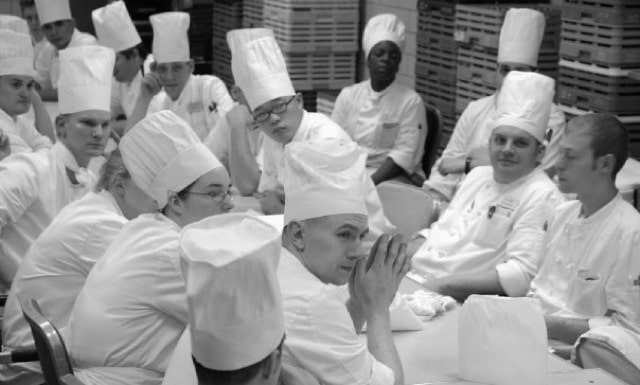 Adare Manor Resort
Published: September 27, 2017
Description
This is a new beginning for Adare Manor. We have completed the largest refurbishment, restoration and expansion in Irish history. We have enriched the majesty that has made Adare Manor legendary. And when we re-open our doors this autumn, we will pioneer a new era in 5-star hospitality that is, quite literally, beyond everything.
Our resort is due to reopen on 2nd November & we are now recruiting for a Sous Chef to join our team in the Oak Room.
The Oak Room our signature restaurant, will be the fine dining element of Adare Manor and will be open for dinner service primarily. This beautifully oak panelled room caters for up to 55 guests with an adjoining private dining facility for a further 16 guests.  Our menu concept is simple yet exquisite - we will be offering contemporary Irish Cuisine paired with beverages prepared by a team of talented culinarians.
Our Culinary Team in the Oak Room will be headed by Mike Tweedy - a distinguished professional with an incredible background.
As a Sous Chef you will be responsible for the following:
Handling multiple tasks as well busy banqueting, outside catering & volume production with an eye to detail and presentation
Staying up to date with latest culinary trends and create ideas into better and consistent implementations
Handling of the fully implemented HACCP guidelines as well as general health & safety in the workplace
Creating in conjunction with the Chef De Cuisine/Executive Sous Chef of menus, buffets and "specials" which meet the needs of the target market and are in line with the operating concept for the restaurant
Maintaining good working relationships with colleagues and all other departments
Assuming responsibility for increasing departmental sales and profit
Minimizing payroll costs by maximizing the productivity and efficient scheduling of employees
Able to control food cost and wastage
The ideal candidate will hold a recognised qualification in culinary arts and/or have at least 2 years' experience in previous Michelin star experience or min 3 rosette background  is essential.
We offer exceptional working environment, development opportunities that are beyond everything, work in new kitchens with state of the art equipment as well as competitive rates of pay & benefits.
Don't See The Right Chef Job For You?
We don't advertise every 
Chef Job
 we're working on because we often have the right chef on our Chef Database already and so advertising the Chef Job here on our own Jobs Board, or elsewhere, is both unnecessary duplicates our work. That's why we encourage you to use the button below to upload your Chef CV, or Resume, so that you're on our database; that makes it easier for us to find and contact you when the right chef job does arrive on our desk.
To learn more about TOPCHEFS and to obtain full and up-todate information on the wide choice of jobs we have on offer call us on (01) 633 4053. In the business of managing your career, it's the only number you'll ever need.