Chef Jobs from  TOPCHEFS Careers and Recruitment
Select Chefs Jobs for Selective Chefs and Clients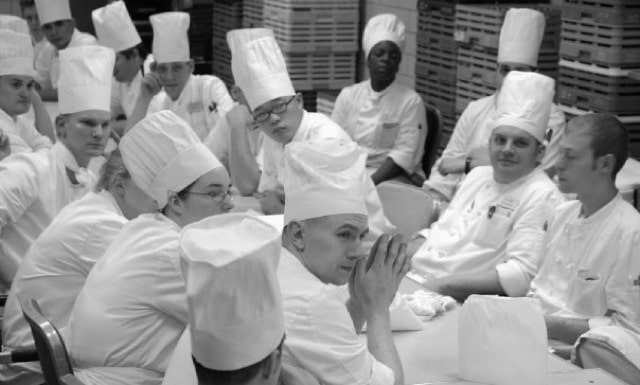 SA Brain
Published: July 14, 2017
Description
Ty Risha is a hidden gem, probably Bridgend's best kept secret. When the sun is shining it's front and back gardens are a great place to enjoy a drink or an al fresco meal. Ty Risha also offers a fantastic range of function and event packages to cater for all occasions. We are looking for a current successful Head Chef/ Kitchen Manager who is ready to step up to the challenges that come with a large site. The perfect candidate would have a proven track record of high EHO/CMI ratings, the ability to maintain strong food stock results and be able to deliver great food to specification. We are looking for a real team player who leads by example to join us!
Great Chef MEETS Inspirational Leader
What we're looking for:
Our pubs and restaurants are all different. But they have one thing in common and that's always delivering the best service and food to our guests. Our Kitchen Managers are key to this. We're looking for both passion and experience. Our Kitchen Managers know how to cook and also how to train, coach and get the best from their teams.
We want someone who has experience of working in a busy kitchen and everything this brings with it. You'll need to be able to lead from the front, inspiring your teams to deliver our promise to our customers.
As part of your role within the management team you will create and develop great relationships with the General Manager and Front of House team. At Brains every person in our business is equally important.  You'll enjoy the responsibility this brings. It goes without saying how important food hygiene and safety are to our business. Our Kitchen Managers live and breathe this to make sure our customer experience is the very best possible day and night. You should be commercial and thrive on delivering great GP margins.
Lots of time is taken to perfect our recipes and to locally source our ingredients which take pride of place on our menus.  We need our Kitchen Managers to ensure every plate leaving their kitchen meets our high standards. You'll show just how much pride and care has gone into it.
In return for their hard work, leadership and highest standards, our Kitchen Managers can expect a full and exciting career with us. From a purpose built induction plan to structured training and development which shows how much we want you to succeed in your own kitchen and develop your career.  Along with a competitive salary you will also be part of an annual bonus scheme.  Plus get discount throughout our managed houses, contribution pension scheme and 28 days holiday.
Does this sound like you? We know we're asking for a lot and we make no excuses for it. We want our Kitchen Managers to be the best there is.  If you're up for the challenge and relish the opportunity to grow your career we genuinely would love to hear from you.
Don't See The Right Chef Job For You?
We don't advertise every 
Chef Job
 we're working on because we often have the right chef on our Chef Database already and so advertising the Chef Job here on our own Jobs Board, or elsewhere, is both unnecessary duplicates our work. That's why we encourage you to use the button below to upload your Chef CV, or Resume, so that you're on our database; that makes it easier for us to find and contact you when the right chef job does arrive on our desk.
To learn more about TOPCHEFS and to obtain full and up-todate information on the wide choice of jobs we have on offer call us on (01) 633 4053. In the business of managing your career, it's the only number you'll ever need.