Chef Jobs from  TOPCHEFS Careers and Recruitment
Select Chefs Jobs for Selective Chefs and Clients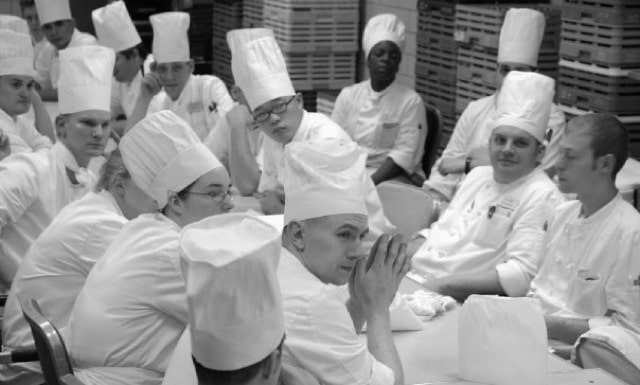 Bonnington Hotel and McGettigan's Group
Published: June 28, 2017
Description
International Head Chef-Multiple Venues
Excellent opportunity for an experienced and creative International Head Chef to McGettigan's Irish Pubs and Bonnington Hotel Group with big expansion plans!
As an International Head Chef you're as close to a superhero as it gets in the kitchen. Everyone in the brigade, from the kitchen porter to the Sous chef, looks to you for inspiration – and you'll have to hold your own with the front of house restaurant staff, too.
Job Summary
The International Head Chef is responsible for providing culinary expertise and managerial leadership adhering to all culinary standards and operational excellence for McGettigan's Irish Pubs and Bonnington Hotel Group while driving overall sector and profitability goals. Reporting into the Group Executive Chef, you will lead, coach and develop our teams of skilled chefs to achieve guest satisfaction while maintaining effective costs and profits with consistent execution.
You will be hands on with the restaurant operations in very busy and fast paced kitchens.
Managing outlet head chefs/kitchen staff across multiple venues across the world. Developing and training a strong kitchen team that can deliver quality food consistently while under pressure is a key focus of the role, food and labor cost management within agreed budgets is paramount.
Here's what we need from you...
• Monitor compliance and leading execution of culinary standards across a International portfolio
• Drive financial performance
• Troubleshoot performance outliers – financial, culinary, operational
• Develop talent and succession planning while attracting new candidates
• Foster a food culture
• Be Our Brand Ambassador wherever you are in the world
• Be innovative and a trend setter
• Drive health, wellness and sustainability initiatives
• Set up new kitchens, facilitate new openings
• Site visits to oversee and support kitchen operations in multiple venues
• Training of kitchen staff
• Implementation of policies and procedures to ensure menu consistency across venues
• Experience and comfort working in high volume kitchens
• Eagerness to work in the field at multiple locations
• Create and maintain a safe and empowering environment for all staff.
• Provide recognition for performance and encourage open communication and commitment
• Provide coaching and guidance on improving the mindset and skill set of culinary staff, and provide the appropriate tool set to perform their jobs.
• Hold your Team of Head Chefs accountable to yours, McGettigan's and Bonnington Group culinary standards
• Hard working with a positive attitude and a real feel for current trends, you will be a highly skilled chef and Kitchen Manager who is hands-on when need be!
The Qualifications...
• Culinary Arts Degree from a recognized Culinary school
• 7-10 years of food service management experience with at least 4 years as Head Chef
• Three (3) years of multi-unit/venue experience
• Food safety Certification
• Traveling to different location is a mandatory part of this job. Must be able to travel, within Gulf region, Europe, America and Asia and outside the region!
Don't See The Right Chef Job For You?
We don't advertise every 
Chef Job
 we're working on because we often have the right chef on our Chef Database already and so advertising the Chef Job here on our own Jobs Board, or elsewhere, is both unnecessary duplicates our work. That's why we encourage you to use the button below to upload your Chef CV, or Resume, so that you're on our database; that makes it easier for us to find and contact you when the right chef job does arrive on our desk.
To learn more about TOPCHEFS and to obtain full and up-todate information on the wide choice of jobs we have on offer call us on (01) 633 4053. In the business of managing your career, it's the only number you'll ever need.