Chef Jobs from  TOPCHEFS Careers and Recruitment
Select Chefs Jobs for Selective Chefs and Clients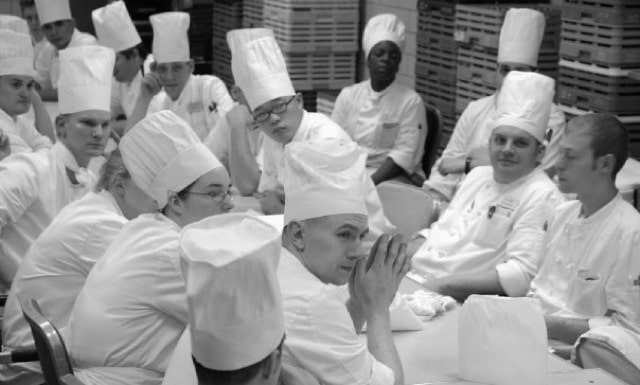 Ballygarry House Hotel & Spa
Published: February 9, 2018
Description
Ballygarry House Hotel & Spa is a luxury 4 star hotel which is located on the outskirts of Tralee is looking to recruit the following personnel to share in our passion for delivering the highest standard and quality of food to our guests in a safe and hygienic environment.
We are inviting applications for the following position:
Head Pastry Chef at Ballygarry House Hotel & Spa
The ideal candidate will have:
Previous experience as a head pastry chef.
Creativity when it comes to dessert menus.
ability to produce large volume of desserts
In depth knowledge of the pastry section.
Attention to detail.
The Ability to lead and motivate your team.
Key Responsibilities:
Working in line with HACCP requirements
To ensure that all dishes leaving the kitchen are prepared and presented to the highest possible standard at all times and to ensure the standard of food produced is of the highest quality.
The ability to manage the daily operation of the pastry section including ordering, stock control and wastage.
You must be flexible in your role and be available to work evenings and weekends
Benefits include competitive salary, no split shifts, staff meals while on duty and free car parking.
Excellent Career progression opportunities available.
Related Jobs
Don't See The Right Chef Job For You?
We don't advertise every 
Chef Job
 we're working on because we often have the right chef on our Chef Database already and so advertising the Chef Job here on our own Jobs Board, or elsewhere, is both unnecessary duplicates our work. That's why we encourage you to use the button below to upload your Chef CV, or Resume, so that you're on our database; that makes it easier for us to find and contact you when the right chef job does arrive on our desk.
To learn more about TOPCHEFS and to obtain full and up-todate information on the wide choice of jobs we have on offer call us on (01) 633 4053. In the business of managing your career, it's the only number you'll ever need.