Chef Jobs from  TOPCHEFS Careers and Recruitment
Select Chefs Jobs for Selective Chefs and Clients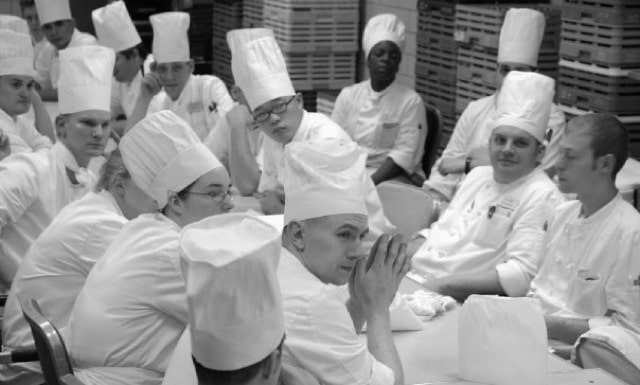 Cloughjordan House
Published: March 20, 2017
Description
Cloughjordan House in Co Tipperary produces food for up to 180 wedding guests with accommodation of up to 75 guests staying on site. Guests typically onsite for 3-4 days.
We are now recruiting a qualified head chef required to manage a team of chefs in our intimate country house wedding venue.
Reporting to managers.
Food is conscientiously prepared using very high quality ingredients, some of which are sourced from our kitchen garden. Good food is at the core of the business, with a cookery school onsite, and an emphasis on farm to fork. The kitchen uses seasonally changing ingredients from the garden and the successful candidate must have a creative flair in using these.
The work will include the production of the wedding meal, which is served in a sharing, familial style. The ingredients are as local as the walled garden, pork from pigs reared onsite, and an organic bakery that's within walking distance, to name a few. Breakfast is a very special part of the experience for our guests. We produce our own sausages and rashers, but it's not the typical full Irish breakfast. We do a buffet that changes daily that has taken inspiration from some of the best breakfast menus across Ireland and the UK. Intimate family meals and a relaxed post wedding BBQ over a wood fire are also part of the kitchens duties.
The successful candidate will have the opportunity to share ideas and add their own flair to the menu.
Weekly hours generally only involve two late evenings per week, with 3 days finishing by 5pm. May alternate evenings with 2 early mornings. Ordering is carried out early in the week, followed by food preparation in the lead up to the wedding day.
This is a full time position, running from April until the end of the year.
The applicant must have a relevant culinary qualification and 3+ years experience working in a professional kitchen of high standards
Extensive food knowledge and creativity a must
Ability to work well and manage a team, training of new kitchen staff
You will be required to communicate with clients on finalising menus
Ordering and managing stock, manage portion control & minimise wastage
Keep relevant records up to date including HACCP
Ensure all equipment is operational and any maintenance issues reported as soon as possible
Rostering of kitchen staffwww.cloughjordanhouse.com
Don't See The Right Chef Job For You?
We don't advertise every 
Chef Job
 we're working on because we often have the right chef on our Chef Database already and so advertising the Chef Job here on our own Jobs Board, or elsewhere, is both unnecessary duplicates our work. That's why we encourage you to use the button below to upload your Chef CV, or Resume, so that you're on our database; that makes it easier for us to find and contact you when the right chef job does arrive on our desk.
To learn more about TOPCHEFS and to obtain full and up-todate information on the wide choice of jobs we have on offer call us on (01) 633 4053. In the business of managing your career, it's the only number you'll ever need.