Chef Jobs from  TOPCHEFS Careers and Recruitment
Select Chefs Jobs for Selective Chefs and Clients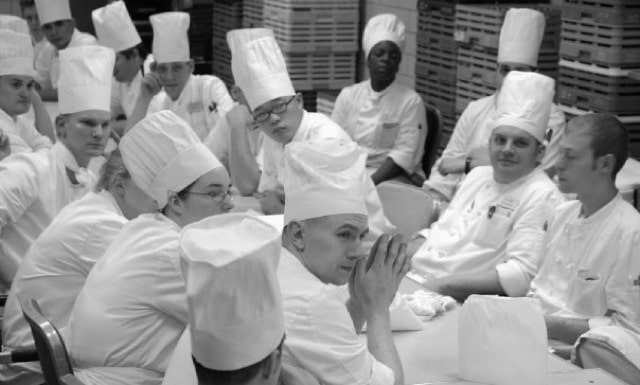 Dooleys of Edmondstown
Published: March 15, 2017
Description
Dooleys of Edmondstown are currently seeking applications for the role of Head Chef. The ideal candidate will have previous experience in a similar role. You need to be an energetic and highly motivated professional with excellent communication skills and a genuine passion for the hospitality industry.
As Head Chef, you will be responsible for: -
Maintaining consistently high standards across all areas of the kitchen
Excellent financial and budgetary experience
Ensuring H.A.C.C.P. principles are being executed and that all records and food safety checks are being carried out within the kitchen and related areas
An aptitude and desire to increase sales and create a customer focused environment
Stock control, carrying out regular stock takes, ordering stock, and ensuring minimisation of waste
Ensuring excellent hygiene standards are upheld in line with statutory guidelines with responsibility for ensuring that all staff are sufficiently trained to uphold these standards.
Design menus ensuring that all menus are adapted to the needs of the customer.
Lead, manage and train the kitchen team
The Ideal Candidate
Third level qualification. (HACCP/Culinary Arts/Professional Cookery)
Experience in a similar role i.e. Head Chef.
Strong interpersonal skills.
Flexibility and the ability to innovate.
Excellent organisation and planning skills.
Strong leadership and management skills.
Excellent Salary for the right candidate
Don't See The Right Chef Job For You?
We don't advertise every 
Chef Job
 we're working on because we often have the right chef on our Chef Database already and so advertising the Chef Job here on our own Jobs Board, or elsewhere, is both unnecessary duplicates our work. That's why we encourage you to use the button below to upload your Chef CV, or Resume, so that you're on our database; that makes it easier for us to find and contact you when the right chef job does arrive on our desk.
To learn more about TOPCHEFS and to obtain full and up-todate information on the wide choice of jobs we have on offer call us on (01) 633 4053. In the business of managing your career, it's the only number you'll ever need.