Chef Jobs from  TOPCHEFS Careers and Recruitment
Select Chefs Jobs for Selective Chefs and Clients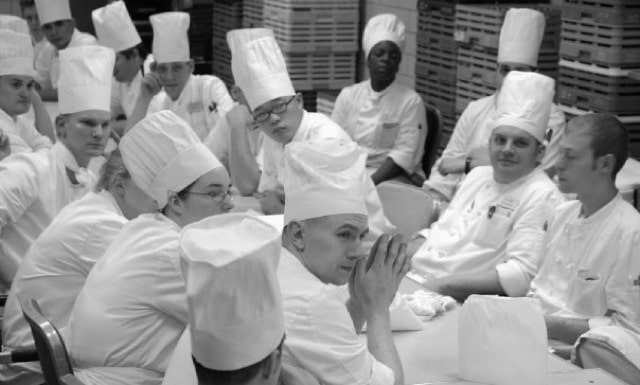 The Orchard Home Garden & Cafe
Published: February 26, 2018
Description
Job Description - Head Chef
Location Profile: The Orchard Home - Garden - Cafe, Celbridge, Co. Kildare
Reporting to: The Operations Manager
Hours of Work: Daytime Role - The designated location is a high volume, day time food destination offering Breakfast, Lunch and Afternoon selections.
https://theorchard.ie/
Profile: Strong leader, passionate about creating on trend, healthy and honest food selections. Innovative menu planning and the creation of a Team philosophy are key.
Job Role
Manage the daily kitchen operations
Maintain high standards of HAACP, hygiene and food preparations
Innovative menu planning and the creation of contemporary honest food from farm to plate
Team Management including the recruitment and mentoring of staff
Food produced from scratch, sourcing ingredients as local as possible
Foster a climate of co-operation and respect between co-workers
Achieving Financial targets & designated KPI`s related to profitability of the location
Your Challenge
To champion new ideas and innovation to the next chapter of The Orchard Culinary Experience.
Incredible opportunity for the appropriate individual to put their own stamp and signature style on this location.
Requirements
• Proven experience as Head Chef and Kitchen Management
• Outstanding communication and leadership skills
• Passionate Chef with appreciation for new culinary trends and optimised kitchen processes.
• Good understanding of appropriate computer programs
• Credentials in Health & Safety Training
• Qualifications in Culinary Science
Don't See The Right Chef Job For You?
We don't advertise every 
Chef Job
 we're working on because we often have the right chef on our Chef Database already and so advertising the Chef Job here on our own Jobs Board, or elsewhere, is both unnecessary duplicates our work. That's why we encourage you to use the button below to upload your Chef CV, or Resume, so that you're on our database; that makes it easier for us to find and contact you when the right chef job does arrive on our desk.
To learn more about TOPCHEFS and to obtain full and up-todate information on the wide choice of jobs we have on offer call us on (01) 633 4053. In the business of managing your career, it's the only number you'll ever need.