Chef Jobs from  TOPCHEFS Careers and Recruitment
Select Chefs Jobs for Selective Chefs and Clients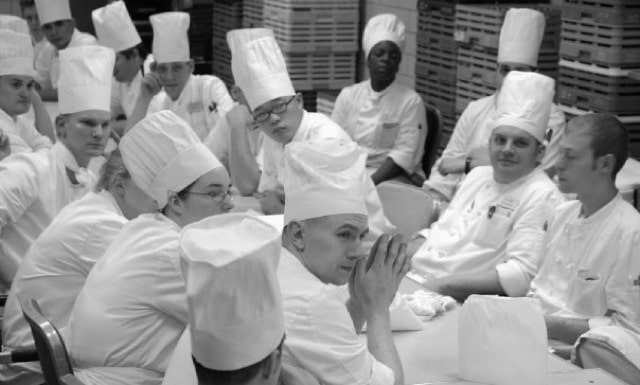 Neilson Active Holidays
Published: October 5, 2017
Description
Neilson Active Holidays - Head Chef
Neilson guests can be solo travelers, couples, groups or families who all get to enjoy our superb food with a cooked & continental buffet breakfast, daily afternoon tea and a delicious set-menu evening meal on 6 nights of their 7-night holiday. You'll know how food can take our guests holiday from good to great and you'll lead by not only making great food for our guests but also great food for our staff too.
As Head Chef, you'll see the kitchen meets & maintains all the important behind the scenes operations including health & safety, budgeting, ordering & stock control. As importantly, you'll work closely with your Sous chef to train them in person and by example.
You'll be leader, a grafter, a team player and a holiday maker. It's all about the Neilson experience - for our guests and for you. You'll need to be available for the full winter season from mid-November to the end of April too!
In return for your culinary skills and lively character we offer an all-in benefits package including:
· Competitive monthly wage
· Accommodation
· Flights & transfers to and from resort
· 5.5 day working week
· Lift pass
· Ski/snowboard hire
· Ski/snowboard lessons
· Summer opportunities if the seasonal bug bites so hard you no longer wish to return to the UK at the end of winter!
It couldn't be easier to apply, just click on our website link.
Don't See The Right Chef Job For You?
We don't advertise every 
Chef Job
 we're working on because we often have the right chef on our Chef Database already and so advertising the Chef Job here on our own Jobs Board, or elsewhere, is both unnecessary duplicates our work. That's why we encourage you to use the button below to upload your Chef CV, or Resume, so that you're on our database; that makes it easier for us to find and contact you when the right chef job does arrive on our desk.
To learn more about TOPCHEFS and to obtain full and up-todate information on the wide choice of jobs we have on offer call us on (01) 633 4053. In the business of managing your career, it's the only number you'll ever need.