Chef Jobs from  TOPCHEFS Careers and Recruitment
Select Chefs Jobs for Selective Chefs and Clients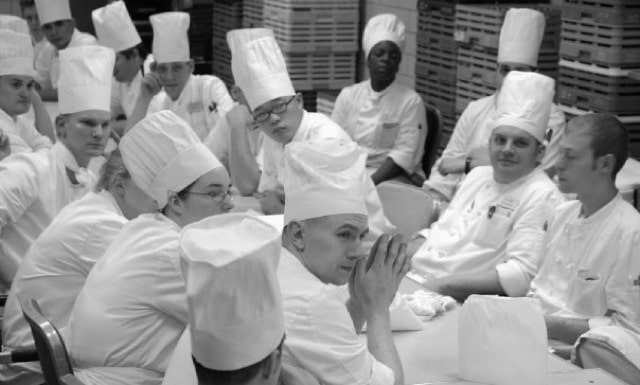 TOPCHEFS Recruitment
Published: October 12, 2017
Description
What?
We have a nice Group Head Chef position, becoming available shortly, in an extremely picturesque, and enjoyable, location on the south-west coast of Ireland.
Food Style?
While Group Head Chef is how this position is described it, perhaps, makes this opportunity sound a little bit more grand than is the case in reality. In practice your authority would extend to 2 small boutique properties in the same neighbourhood. Both of these kitchens share an emphasis on "nose to tail," Artisan produce with an ethos on farm to table food sourcing and provenance.
Who?
This is really a position for somebody who has some experience as a head chef already and who still enjoys cooking. That is not to say our client would not look at some exceptional candidates who have worked only as high as sous chef previously but previous experience of being in charge of the kitchen is very much preferred.
When?
This is an all year-round position, offered on a permanent basis, but which is nonetheless quite seasonal; with the emphasis on spring and summer peak business. That said our client is ready to talk now and is happy to have you in place (assuming you're the right hire) this autumn which permits you a relatively gentle on boarding period to begin putting your stamp on the cuisine.
Eligibility
Unfortunately we are unable to process applications from chefs who do not have eligibility to work in Ireland or within the European Union. This employer does not sponsor.
Related Jobs
Don't See The Right Chef Job For You?
We don't advertise every 
Chef Job
 we're working on because we often have the right chef on our Chef Database already and so advertising the Chef Job here on our own Jobs Board, or elsewhere, is both unnecessary duplicates our work. That's why we encourage you to use the button below to upload your Chef CV, or Resume, so that you're on our database; that makes it easier for us to find and contact you when the right chef job does arrive on our desk.
To learn more about TOPCHEFS and to obtain full and up-todate information on the wide choice of jobs we have on offer call us on (01) 633 4053. In the business of managing your career, it's the only number you'll ever need.