Chef Jobs from  TOPCHEFS Careers and Recruitment
Select Chefs Jobs for Selective Chefs and Clients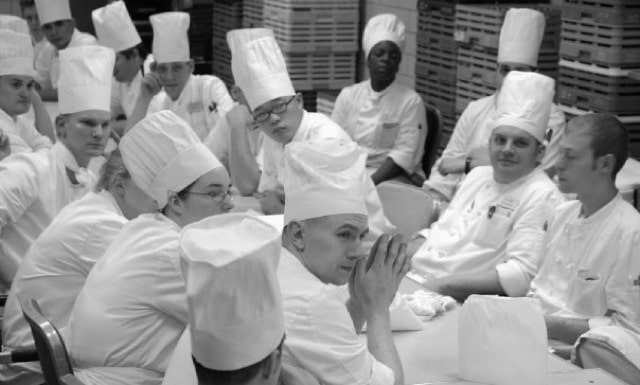 Aesop's Bangkok
Published: February 1, 2018
Description
Make your mark as a chef and build and your own team in the world's most dynamic foodie city.  
We have an exciting opportunity for an executive chef role in a new mediterranean restaurant located in central Bangkok.
Min 6+ year experience. Bangkok experience/knowledge/contacts preferred but not essential. 
Attractive package including work permit and opportunities for bonus tied to performance. 
We are looking for an experienced, passionate chef to lead our kitchen operations. 
Overall accountability of all kitchen operations and daily execution

Take responsibility of the restaurants ongoing financial performance improvement through

Maintaining/raising the established food profit margins
Oversee cost controlling by reviewing portion control and quantities of preparation; establish control mechanisms to minimize food and supply waste as well as theft; ensuring high quality of preparation
Facilitate continuous improvements in the restaurant in terms of food, quality, service standards, and overall customer experience
Regularly report to owner

Menu development (main dinner, courtyard, kiosk, brunch) and maintaining updated and accurate recipes and costing of all dishes prepared and sold

Coordinate and direct all food preparation, from prep through service

Direct and design all plating/presentation techniques for all dishes

Liaise with owners for recruitment and retention of all staff including

Development of job descriptions
Ensure the right selection of staff
Continuous training and monitoring of kitchen & service staff
Host regular service staff meetings to ensure correct knowledge of all menu items and obtain feedback from staff members

Track, record, and maintain inventory stock including foods, beverages, and kitchen supplies

Procurement and management of food and supplies needed to ensure efficient operations

Liaise with suppliers and sales representatives to maintain good relations and stay on top of sales promotions

Implementation of health and safety procedures in the kitchen and monitor cleanliness and hygiene of the kitchen
Related Jobs
Don't See The Right Chef Job For You?
We don't advertise every 
Chef Job
 we're working on because we often have the right chef on our Chef Database already and so advertising the Chef Job here on our own Jobs Board, or elsewhere, is both unnecessary duplicates our work. That's why we encourage you to use the button below to upload your Chef CV, or Resume, so that you're on our database; that makes it easier for us to find and contact you when the right chef job does arrive on our desk.
To learn more about TOPCHEFS and to obtain full and up-todate information on the wide choice of jobs we have on offer call us on (01) 633 4053. In the business of managing your career, it's the only number you'll ever need.