Chef Jobs from  TOPCHEFS Careers and Recruitment
Select Chefs Jobs for Selective Chefs and Clients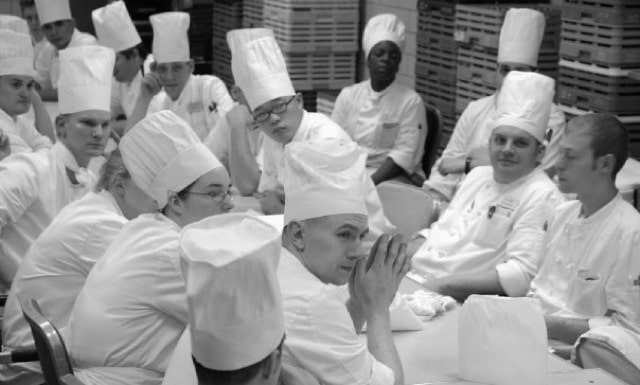 Firmount House
Published: August 8, 2017
Description
We are looking for a cook/Collaborator/Server/Passionate about food person to join our new team at Firmount House near Clane in Kildare.  You will join an existing team with an existing cook and so NO on the job experience is required, although if you have experience, so much the better.  You must have completed a culinary course of some form or gained some experience within the food industry however but above all a passion for food and food ideas is essential and a real passion to see our/your business grow.   You will be part of a fun, new team always looking for new ideas.  Your primary responsibility will be food creation, food ideas, food management, kitchen management but as we are a new start up business you may also be involved with dealing with the public, serving the public, catering for events (if that interests you) and coming up with new and exciting ideas, both food and event wise so that our business can grow and prosper.  You will need to be flexible and excited about what you do.
We are open Wed to Sunday from 10am to 5pm (Wed to Sat), 11 to 4pm (Sunday) but there is potential for work on events throughout the year as we grow.   We are based just outside Clane, 40 mins from Dublin city centre so transport is important. There is a bus that can drop you at Firmount Cross and then a 10 minute walk down a country road but a car or bicycle is best.
You must be HACCP trained and either be aware of or willing to learn all about kitchen management, waste management, supplier management.   You must be passionate about food, food waste, sustainability, good organic produce and have some knowledge of Ballymaloe type principles.   In the future there is potential for you to manage the cafe should it work out and should you wish but that will depend entirely on you. For now you will join a fun team who value work life balance while working hard to deliver seasonal, fresh, organic, simple food to our growing number of visitors.
The job can be full time or contract and the salary can be hourly or permanent - hourly is preferred but again negotiable.
If you have a passion for food and some training but not necessarily the experience as yet, apply to us and let's see if we can work together.  If you have some experience or culinary training and are passionate about food and provinence, then apply to us.
Related Jobs
Don't See The Right Chef Job For You?
We don't advertise every 
Chef Job
 we're working on because we often have the right chef on our Chef Database already and so advertising the Chef Job here on our own Jobs Board, or elsewhere, is both unnecessary duplicates our work. That's why we encourage you to use the button below to upload your Chef CV, or Resume, so that you're on our database; that makes it easier for us to find and contact you when the right chef job does arrive on our desk.
To learn more about TOPCHEFS and to obtain full and up-todate information on the wide choice of jobs we have on offer call us on (01) 633 4053. In the business of managing your career, it's the only number you'll ever need.