Chef Jobs from  TOPCHEFS Careers and Recruitment
Select Chefs Jobs for Selective Chefs and Clients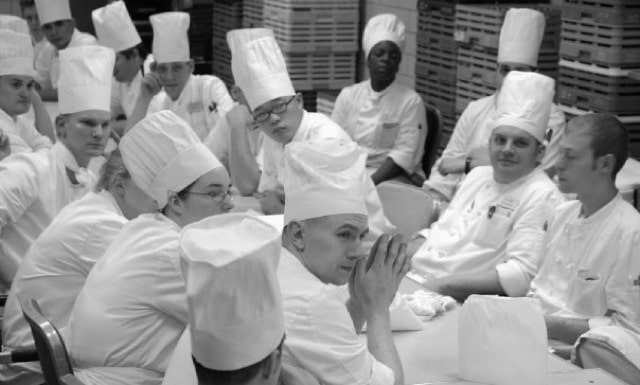 SA Brain
Published: July 14, 2017
Description
The Star is a popular pub in the heart of Dinas Powys, its menu is jam-packed with freshly prepared grills and generously portioned pub classics. Whatever the occasion, the Star is a great place to relax and have fun in a warm and friendly environment. 
Flair MEETS Opportunity
What we're looking for:
Our Chefs play a key part in ensuring our pubs deliver the very best food experience to all our guests time after time. Whilst our pubs and restaurants are all different  what we look for in a Chef is the same – someone who can keep calm whilst working under the pressure of a busy kitchen whilst cooking, preparing and presenting dishes consistently to a very high standard. We want our Chefs to enjoy the challenges this brings and see that the teamwork and passion in our Team is second to none. This is the place to learn and develop careers.
Lots of time is taken to perfect our recipes and to locally source our ingredients which take pride of place on our menus.  Working within our specs you will show great attention to detail to deliver our promise to our customers. Our Chefs ensure every plate leaves the kitchen meeting our high standards. You'll be able to show just how much pride and care went into it, to give customers a great food experience.
You should have a flair for cooking along with a good understanding of food hygiene and safety rules. Our Chefs love the opportunity to delight our customers' day in, day out.
If you are someone who loves cooking this could be your chance to learn all there is to know about your trade. In return for your hard work and dedication you will be working with some excellent produce. You will receive a competitive salary, flexible hours, discount, holiday pay and pension in a company dedicated to developing your career.
Interested? If so and you're up for the challenge relishing the opportunity to grow your career we genuinely would love to hear from you.
Don't See The Right Chef Job For You?
We don't advertise every 
Chef Job
 we're working on because we often have the right chef on our Chef Database already and so advertising the Chef Job here on our own Jobs Board, or elsewhere, is both unnecessary duplicates our work. That's why we encourage you to use the button below to upload your Chef CV, or Resume, so that you're on our database; that makes it easier for us to find and contact you when the right chef job does arrive on our desk.
To learn more about TOPCHEFS and to obtain full and up-todate information on the wide choice of jobs we have on offer call us on (01) 633 4053. In the business of managing your career, it's the only number you'll ever need.