Chef Jobs from  TOPCHEFS Careers and Recruitment
Select Chefs Jobs for Selective Chefs and Clients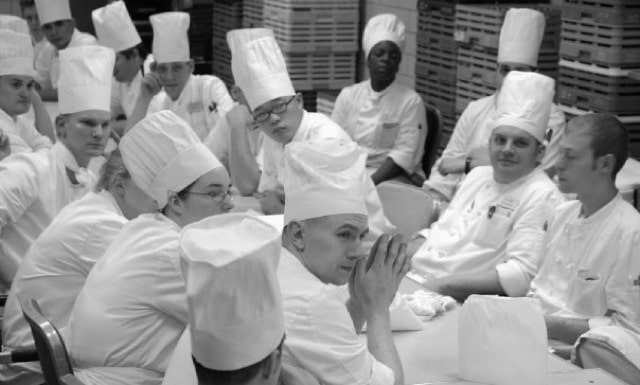 Instituto Culinario de México
Published: April 4, 2017
Description
"El Instituto Culinario de México" (ICUM) was founded in 1994 in Puebla, Mexico, as a result of the need to professionalize gastronomy, becoming the first institution to offer a Gastronomic career at professional level.
We are the "ICUM" and we are in search of a passionate, talented and organized Chef Instructor of International Cuisine, who is creative and has complete mastery of the area. The main function will be to teach our students of the Degree in Gastronomy.
This opportunity is to work in Mexico, and we will take care of managing all necessary migration documentation.
Requirements:
- Professional gastronomy studies
- Extensive experience at least 5 years working at International Cuisines.
- Have experience as an instructor or trainer in the area.
- Availability to change residence
- Languages: English or French (Advanced)
Knowledge:
- Culinary techniques of gastronomy applied to food; Expert in one or several international cuisines (Spanish, Italian, French, German and Oriental), cooking techniques and ingredients of the country, as well as its geographical location and important gastronomic areas; Identification and management of fish and shellfish; Identification and management of birds and hunting animals; Techniques and elaboration of products of garde manger and cooking of smoke; Food costs, standardization of recipes; Management of health and hygiene in food.
 Benefits:
 - Monthly Income ($ 25,000.00 Mx free of taxes)
- Food stamps of 5% of Monthly Income ($ 1,250.00 MXP)
- Insurance of major medical expenses
- Christmas Bonus (15 Days of Monthly Income)
- 7 Weeks of Vacations Per Year Paid (4 weeks at summer, 2 weeks at December, 1 week at Easter)
- Vacation bonus
- Annual Productivity Bonus (Topped to 15 days of Monthly Income)
- Accommodation in a furnished apartment near the Institute (includes electric power and potable water services)
- Transportation from the institute to apartments
- Dining service at the Institute
If you are interested send your professional resume (curriculum vitae) to the email address:
Don't See The Right Chef Job For You?
We don't advertise every 
Chef Job
 we're working on because we often have the right chef on our Chef Database already and so advertising the Chef Job here on our own Jobs Board, or elsewhere, is both unnecessary duplicates our work. That's why we encourage you to use the button below to upload your Chef CV, or Resume, so that you're on our database; that makes it easier for us to find and contact you when the right chef job does arrive on our desk.
To learn more about TOPCHEFS and to obtain full and up-todate information on the wide choice of jobs we have on offer call us on (01) 633 4053. In the business of managing your career, it's the only number you'll ever need.