Chef Jobs from  TOPCHEFS Careers and Recruitment
Select Chefs Jobs for Selective Chefs and Clients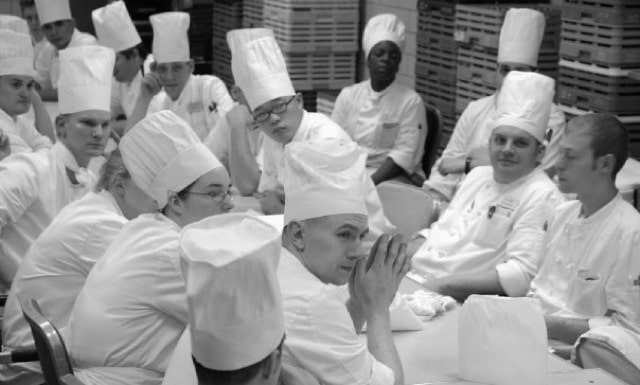 Shoda Market Cafe
Published: October 28, 2017
Description
We have a very exciting opportunity to join our fantastic team at Shoda Market Cafe.
We are looking for an ambitious chef with 2-3 years plus experience of working in a busy restaurant or 3/4* hotel restaurant to join our team. We have had a fantastic first year and are growing as a business, this role is ideal for an ambitious chef as there is many opportunities to progress quickly.
The role involve working with our Head Chef and Sous Chef towards producing high quality dishes with unique flavours. Our operating hours are between 8am-6pm with no late nights.
Person spec.
Team player.
Ability to speak fluent English - written and spoken.
Ability to use initiative.
Must be eligible to work in Ireland
We offer a competitive salary depending on experience.
Team benefits include:
Career Development
50% Discount for membership of our Leisure club including 2 swimming pools.
Discount for our hotel and beauty salon.
Canteen with complimentary staff meals, Canteen is equipped with a flat screen TV, darts board, pool table and games console.
Membership to our Sports Federation (Sports and Social club) for team events such as day at the races, cycle nights, bowling to name but a few.
Monthly employee awards for team members
Don't See The Right Chef Job For You?
We don't advertise every 
Chef Job
 we're working on because we often have the right chef on our Chef Database already and so advertising the Chef Job here on our own Jobs Board, or elsewhere, is both unnecessary duplicates our work. That's why we encourage you to use the button below to upload your Chef CV, or Resume, so that you're on our database; that makes it easier for us to find and contact you when the right chef job does arrive on our desk.
To learn more about TOPCHEFS and to obtain full and up-todate information on the wide choice of jobs we have on offer call us on (01) 633 4053. In the business of managing your career, it's the only number you'll ever need.